IELTS Listening Tips: Section 3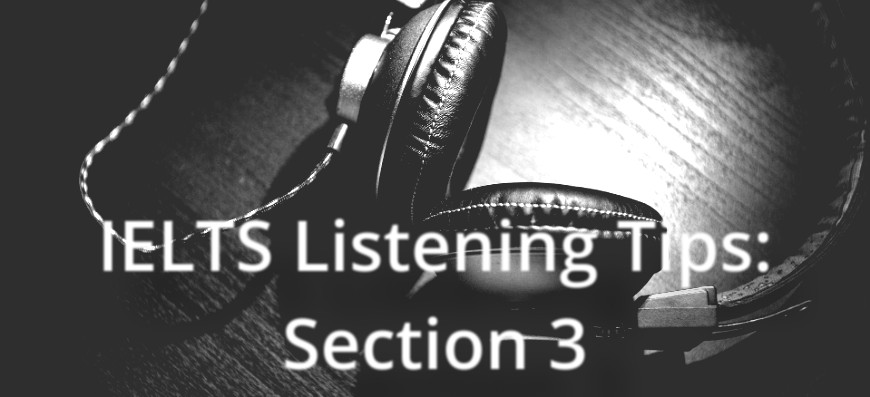 Ask any student preparing for IELTS about the one section that is most likely to offer a challenge and the answer is more likely to be Listening Section 3. After all, by the time the section appears, you are already stressed by listening, absorbing, answering the details of previous sections.
Not many experts will tell you that a good way to ensure you crack Section 3 effectively starts by focusing on Sections 1 and 2. Once you are confident of cracking Listening Sections 1 and 2, not only will you be confident but have that extra time to focus on even the most difficult of the question in the section.
Here is what more you can do to ensure you are able to crack listening to Section 3 successfully.
Underline question keywords before the audio plays
Before you start listening to the audio, take some moments to go through the questions. Underline the important keywords to understand the areas you may need to listen more attentively.
For example,
if you see a multiple-choice question:
For how many years has Kara been working in the hotel?
You can start by underlining Kara, working, and hotel. This gives you areas in which you can focus on the audio. Likewise, a quick scan of all questions can make your progression easy.
By the time the Section 3 audio plays out you may well be feeling lethargy or jittery. Make sure to listen to the audio with apt attention. A good way is to undertake extensive
practice tests
to ensure you are prepared in listening to the audio attentively. As you listen with attention, another common area that makes students commit mistakes is eliminated. That is jumping to conclusions. Don't assume any information and rely on what is being shared or spoken.
Understand the context in the audio
Once you listen to the audio attentively you will find understanding the context of the audio far more easily. The section offers a conversation between up to four people set in an educational context. Knowing this background and apt attention spam can give you the context of the conversation helpful in answering the obvious questions.
Budget more time for Section 3
Section 3 may require a little more time than Section 1 and 2. This is because this section usually contains multiple-choice questions. Sometimes the choices are not only confusing but may take a little extra time to cut out the wrong choices. With apt practice, you can speed up your time for Sections 1 and 2 thereby helping your cause in Section 3 indirectly. Using
practice tests
for the entire IELTS listening section can give you a great insight on how to save time for Section 3.
Don't worry about missing an answer
Like the previous Sections, do not worry about missing one answer. You can still get a very good score without getting all the 40 questions correct. For missing out on 1 answer, do not waste time as that may easily lead to more wrong answers for the questions ahead.