ABOUT US
Welcome to Exoways Web Technologies!
The fastest-growing tech-driven e-learning platform!
While working in the education space, we experienced the lack of resources in the education space, which caused huge stress to the businesses and users. We took upon ourselves this challenge and put a platform in place to make their life easy and successful.
Thus was born the Exoways Web Technologies Pvt. Ltd. with the sole aim to offer fair and affordable test-prep solutions to aspiring immigrants and service providers.
The Company was subsequently registered in 2018 with the Ministry of Corporate Affairs, and at present prescribe to the government regulations, having its registered office at Chandigarh, India.
In the short journey of 3 years, our reach expanded to more than 1 Lakh students and 800+ Institutes from 100+ countries. Our passion for quality solutions has driven us to do extensive research and put together an incredible team to generate great results. We now serve customers around the world and are thrilled and proud at the same time to turn our passion into an all-comprehensive platform that enables lakhs of users to get successful results in their exams and help them complete their dreams to study or settle abroad.
MISSION : We want to develop transparent, fair, and affordable immigration services.
VISION : To be the one-stop solution for aspiring immigrants and service providers.
OUR VALUES
Customer First
Quality Obsessed
Simple & Innovative
Think Beyond
Commitment
Learn, Grow, Inspire
Audacious
Built For success
A program designed to ensure your success
Test Prep. Planner

Premium Content

Real Test-like Experience

Expert Evaluations

Improvement Plan
Complete Solutions for your Learning
You surely do want good scores, don't you? Then planning is the key. Plan your study. And we will assist you in planning and organizing your time and materials. Our Test Prep Planner helps you create schedules, select the number of tests you wish to attempt, understand strategies of each module – all according to your convenient available time! A well-planned study leaves nothing to chance. And you taste success right in the first attempt!

What stands out in the crowd is the premium content we offer. The tests that are coded as Easy, Moderate and Hard become pathways for stronger preparation. That too as per the latest exam pattern. The real-like interface of FourModules.com ensures you sail through your preparations with additional knowledge and skills.

Your tests are evaluated by the experts in this industry. You get your scorecard as real as possible. Your test score is reflective of your planning and further requirements for practice. Question-wise analysis digs deeper into your readiness. So, you are prepared for the best result!

You not only get personalized coaching, but you also get further practice to improve your weak areas. Your weak areas are traced through our technology and multiple test performances. You get as many short tests to help you strengthen the weak areas. Regular practice on our platform adds confidence in your attempt that ultimately improves your score.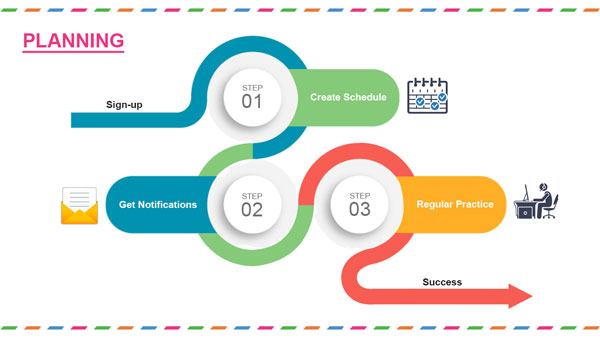 Some important facts about us
This is a brilliant portal to get a real experience for CD-IELTS. This is helping me to study efficiently for my upcoming exam. It is pocket friendly and you can access it from anywhere anytime.

Jasper
CD-IELTS
It has been a great and awesome experience with FourModules. It has been really helpful as I could practice for my exam sitting at home without a worry in this situation of Pandemic. I recommend this website to all my friends for practicing PTE, CELPIP & CD-IELTS.

Pardip kaur
PTE
The test questions were excellent. I am delighted with the service, it was a great learning exp.Thank you very much for your support.

Jitendra Desale
CELPIP
All things are close to real celpip test, I got my speaking and writing marks in a day . Very impressed with the service and also the analysis is very good as it is provided with remarks

Amit Aggarwal
CELPIP
This website really provides actual platform for CD-IELTS which is obviously helpful for future test to be taken. In addition, the material is nearly perfect for preparation. Go for it.

Neel
CD-IELTS
Thanks for the great work. Exactly What I was looking for. Not so many reliable resources are available to use confidently. Looking forward to spreading the word

Mostafa Hammam
CELPIP
This Platform gave an experience of CD - IELTS in a more realistic way. The reports & analysis are quick enough to help improvise on the parts which needs much attention.Thank You

Judieth Dass
CD-IELTS
It was great for learning and practicing, had a great experience. I would suggest others to do it as well.

Noorulain Asif
CELPIP
Fourmodules PTE exam interface is very user-friendly and exactly matches with the format and interface of official PTE exam. I had progressed a lot using this software.

Prashant Malik
PTE
Excellent material for getting desirable score and site is user friendly, after attending each test we can view score card and test review, correct yourself by doing test multiple times

chandrika
CELPIP
It feels like a real exam environment. All modules are very well organized. In the writing module, word count is there to know how much we have written and how much is left. Overall I had a very good experience.

Navpreet Kaur
CD-IELTS
I gave all four modules of CELPIP test. I have been experiencing lot of improvement. Guidance and hint answer for speaking and writing is very useful. I can use suggested points and try to improve same.

Jitendra Desale
CELPIP
The format and the interface of the paper is closest to the actual PTE exam. Post analytics and answers interface is quite user friendly. Satisfied with the product and it will surely help me in achieving my desired score.

gaurangi
PTE
Nice Study Material, Excellent Test interface, Valid reports and analysis and finally must say about the services. Simply the team is doing the great job and is fine

Uday Kumar
CELPIP
This is an excellent website for CD-IELTS studies, have learned many thing and user friendly interface helps to navigate here and there easily. I have suggested this to many of my friends.

Swapnil
CD-IELTS
Great in general, nice to have a format really similar to PTE official format. Good for practice.

Cecilia Riboulet
PTE
I like your website and the test materials. There are different test each time and provides the expertise evolution report which is quite helpful for the users. The price is also very affordable.

Tina Chauhan
CELPIP
I found this platform recently while i was trying to prepare for CBT IELTS. I am very happy with the packages they are offering. I can practice for my CD-IELTS anywhere anytime using FourModules.

Jaspreet Kaur
CD-IELTS
I love the product, the interface is user friendly and provides an easy way for the test takers to load money and pay for the tests. Looking forward for more tests apart from English.

Sai Bal Reddy Cheruku
CELPIP
Reports could be much better. I loved the study materials. The interface is nice but sometimes it's not exactly like the real test. The Paypal option for buying subscriptions would have been great.

Chandan Goopta
CD-IELTS
It's a great way to prepare for the exam. I have used many exam tools but four modules seems to be the best tool to get the desired scores in the exam.

selvan roshanth
CELPIP
It is a brilliant platform to practice your online IELTS exam . It prepares you for the actual test with the hands on practice. It has nice packages to choose from.

Ramanpreet Kaur
CD-IELTS
A good material to practice and have some technique to answer all those tasks. It helps to improve my vocabulary. It is also good because after the practice exam I can see the result and there is a self and expert evaluation in speaking exam.

lailanie perez
CELPIP
I love this concept of providing tests similar to official test format. It is very helpful as it has helped me crack my exam. Practicing on this has made me confident and now I have no exam fear.

piru
PTE
Great way to learn for celpip exam. I have checked several websites on the internet to get practice tests for my exam but four module has really good practice tests ranging from easy to hard ones.

Geetanjali Abraham
CELPIP
The study material is well organized and very clear. The tests are very similar to the real exam. Reading section in particular is very helpful at practicing the new vocabulary.

Samah Mustafa
CELPIP
Four modules is very informative and test content is very helpful. it gave me the confidence to get a high score in the exam. I would love to endorse this site to any celpip exam taker.

Esha Shukla
CELPIP
It helped me alot to prepare for my test. Material was so good and I got my desired band score with the help of mock tests and really good service.

Navraj Singh Dhindsa
CD-IELTS
Thank You for providing good material to enhance the knowledge & to promote learning skills, writing and reading and speaking skills.

loveleen
PTE