IELTS Listening Practice Tests And Resources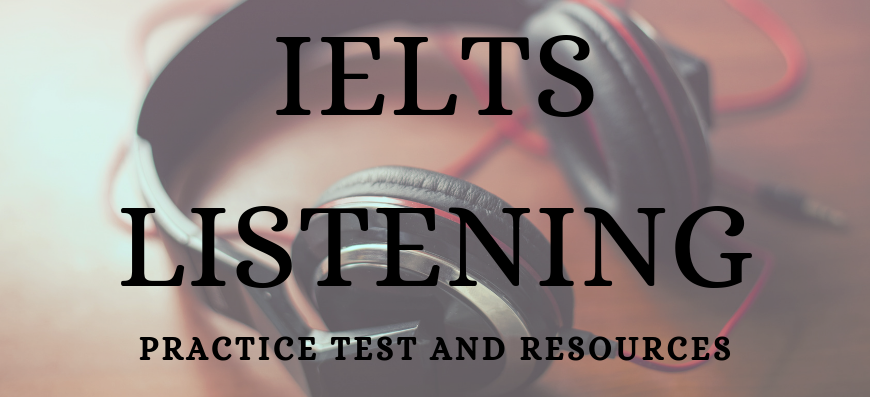 Of all the students studying for an IELTS exam or those undertaken previously, the one segment that remains a challenge is IELTS Listening. A wide range of question types based on an audio file in which one can listen to only one along with varied accents of the speaker and difficult content can all add up to make the exam scary for students.
However, amid all the challenges that IELTS listening brings to the table, there is a clear dedicated solution. All one needs to do is focus on each problem and ensure to follow a plan to cater to the same. As we have discussed individual tips and strategies, Here is an overall overview of how to tackle IELTS Listening successfully bypassing all common challenges faced by the majority of students.
Know the question types
IELTS Listening comes with various question types including multiple-choice questions, flowchart completion, form completion, short answer questions, notes or sentence completion, etc. Each of these requires a different strategy to ensure maximum correct answers. Knowing the question types and handling each such question type is best handled by offering for ample sample tests. A good resource to start on your quest for the perfect
IELTS listening sample tests
is listed here.
Have strategies for each section
IELTS listening offers 4 sections with audio that is actually incomplete information. Break down the audio for each section and know what kind of audio conversations you are most likely to hear.
For example,
the first section always offers an everyday conversation while the 2nd one is a general monologue. The 3rd section is a conversation with multiple people which has more than 2 people while the last section is an academic monologue. The order to difficulty also keeps increasing with each section.
Opt for online radio stations to understand accents
Being an international test, IELTS listening can have the audio being played out in various accents. This may not be a problem for English speaking natives but for those who are non-English speaking, this can be a big issue. Practice with ample
sample tests
like those listed here as well as for opting to listen to various online radio stations like BBC and Radio Australia can help bridge the accent gap.
Listen to Talks to make notes
Note-making while listening is a trait that has to be practiced to make it perfect. Make use of online talks like TED Talks to make notes while listening to the audio. These can help you understand the art of note making which you can then refine in various sample tests.
Personalize all strategies in sample tests
Sample tests are not just to help you build confidence but also can be a playground to test strategy for each question type. Try making use of all tips and strategies for each such question type using multiple practice tests. A good resource offering high-quality practice tests is listed by
FourModules.
Remember IELTS listening requires some dedicated approach and you can master the test and ride your way to a high score band.