CELPIP: Your Gateway to Canadian Immigration Dream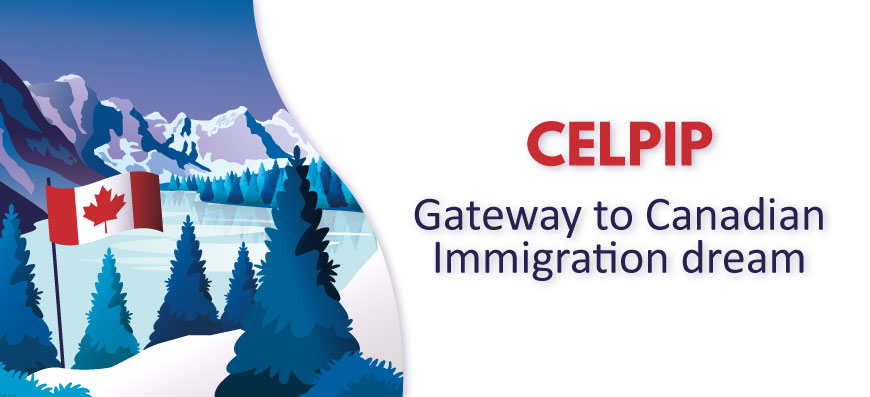 Is proving your English language proficiency giving you jitters? You may not be alone and many aspirants looking at both full-time immigration to Canada or for securing your future education often face this dilemma. The multiple options of tests, each costing a high amount of money and log training time make the problem even worse. Thankfully not anymore as the Canadian English Language Proficiency Index Program (CELPIP) is an answer to rightfully prove your English proficiency to make your migration easy and seamless.
As an English language proficiency test, CELPIP may not be as popular compared to some of its illustrious competitors, but is slowly becoming the preferred program acceptable for a vast number of colleges, universities and other educational institutions across Canada. The test conducted by Paragon Testing Enterprises, which is a subsidiary of the University of British Columbia (UBC) has two variants namely CELPIP-General, and CELPIP-General LS.
So what makes CELPIP a preferred choice by many students? The answer is acceptance. CELPIP test today is not only accepted by most colleges, universities and educational institutes but is also accepted by Immigration, Refugees and Citizenship Canada (IRCC) as proof of English language proficiency. So if a permanent residency in Canada is what you are aiming for, a CELPIP test is what you should strive for.
CELPIP test types and format: A Brief Overview
The CELPIP Test is available in two variants namely the CELPIP-General Test and the CELPIP-General LS Test. The CELPIP-General Test is one of the appropriate tests usually taken by those looking to prove their English language proficiency while applying for permanent resident status in Canada. The fact that the test is approved by the Immigration, Refugees and Citizenship Canada (IRCC) makes it a popular choice for permanent resident status applicants.
The CELPIP-General LS Test, on the other hand, is a fully computer-delivered test that helps students and applicants prove their English listening and speaking proficiency. The test is useful for students seeking higher education as well as for applying for Canadian citizenship. The total test time for the CELPIP-General LS Test is 1 hour and 10 minutes while for CELPIP-General Test is close to 3 hours.
CELPIP Scores, registration costs and expresses rating mechanism
The registration fee for the CELPIP Test is currently fixed at Rs. 10, 845 payables by a debit or credit card. The applicant can select the suited date and test center from the list of approved centers in India.
For scoring, each component of the CELPIP-General Test and the CELPIP-General LS Test is given a CELPIP level. Within 08 business days after the test, one will get test scores online. The Express Rating service makes the scores to the candidate even earlier than this if you have still less time at hand which means you can get scores within 03 business days. The Express Rating fee for CELPIP General Test is fixed at $100.00 CAD plus taxes or $150.00 CAD plus tax for international testing. The Express Rating fee for General LS Test is stipulated at $70.00 CAD plus taxes.
Online training options to crack CELPIP
Since both the CELPIP-General Test and the CELPIP-General LS Test are quite comprehensive in nature testing various speaking, listening, writing and speaking abilities, good training is paramount to crack the test. Since CELPIP is slowly gaining popularity as an English test compared to some of the other illustrious tests like PTE and IELTS, the test still requires ample training and practice. There are various online training tips and tricks that a student can use to crack each of the CELPIP test modules. The use of FourModules
CELPIP Mock Tests
, for example, is one of the great online resources that you can use to make your CELPIP preparations strong. What's more! There is a huge quantum of mock tests available ensuring that no tests are repeated for you. This gives you a holistic approach and an all-round ability to counter all question types with ease.
Instant evaluations by an expert team are also available with all mock tests offered. This allows you to focus on the key areas where you need improvement before the final exam appearance. While CELPIP may be an expensive test, the mocks tests offered by
FourModules
come at a very pocket-friendly range allowing students of all budgets to make optimum use and train in a real-time exam scenario.